Back to School and Summer
To learn more about Back to School visit eips.ca.
New Student?
Kindergarten classes start Tuesday, September 3 (staggered entry)
Tools for School
If you're a parent, or know of a parent, who needs help purchasing school supplies, we can help. EIPS has once again partnered with the United Way for the 2019-20 Tools for School campaign. Annually, Tools for School provides backpacks filled with school supplies to students in kindergarten to Grade 12 whose families have limited resources. When classes resume, the backpacks are respectfully distributed to students who've order them. To place an order, contact the EIPS Central Services office at 780-464-3477.
Makerspaces At Lamont Elementary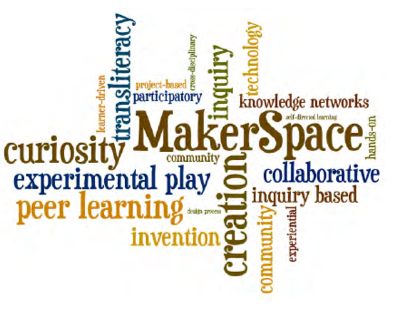 Makerspace at Lamont
At Lamont Elementary, we are in the process of designing a Makerspace area, where students can invent, create and experience hands-on learning.
What is a Makerspace?
A Makerspace allows for authentic innovation and invention, it embraces new ideas and challenges, and it allows for students to pursue their passions and explore open-ended tasks. Makerspace allows for educators to personalize learning, work as a guide with students of all abilities and dig deep into projects that combine many subject area disciplines at once. "Making means learning through trial and error, through practical application, and through hands-on experience in a social environment," according to the Makerspace Resources Task Force of the Young Adult Library Services Association.
A Makerspace can include high-tech and low-tech options for kids to use. At Lamont, we will be trialing several high tech options this year (including animation, robotics and coding) as well as lower-tech options like building kits, Lego, rock explorations and Tinker Toys. For more information about Makerspaces check out the following links Parenting Today  or What are the benefits?.
All families using EIPS Student Transportation services for the 2019-20 school year have received a tentative route schedule and the applicable invoice—transportation fees can be paid online by logging into the PowerSchool Parent Portal or at the EIPS Student Transportation office.
Haven't registered for Student Transportation yet? There's still time.
Contact Student Transportation at 780-417-8151.
Bus passes and updated route information are mailed to families in August.
Still have questions about school startup?
Contact the EIPS Central Services office at 780-464-3477 or visit www.eips.ca for more information about back to school.
We look forward to a great year ahead and seeing all of our students back on September 3!