Culture Club
Lamont Elementary School Culture Club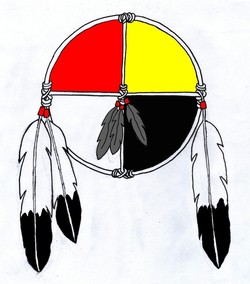 What is Culture Club? A group of aboriginal students in grades 3-6 who come together to learn about and share their culture and identity. We'll be working on interactive projects, crafts, and traditions from different First Nations, Metis and Inuit backgrounds.
Some of the proposed ideas/activities:
Bake Bannock
Make Dreamcatchers
Create tipis
Create a school display
Celebrate National Aboriginal Day
Organize a school wide event
Blanket Exercise
Legend/Storytelling
When do we meet: 1 or 2 lunch hours each month. For special events/activities we will meet in the afternoons.
Parents: If you or any relative would like to volunteer to join the club for an activity, or have some ideas about topics you'd like us to cover, please do not hesitate to contact the school. We would love to learn from you and invite you to join us.
First Nations, Metis, Inuit Education